SOCIAL NETWORKS: AT THE HEART OF YOUR COMMUNICATION STRATEGY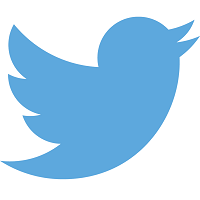 In an era of digitalization and mobility, social networks have become critical communication tools for artists and labels. Platforms such as Twitter, YouTube and Facebook are at the core of your strategy for promoting your work, growing your community and building your reputation as an artist.
Social networks: How do I choose?
Selecting the networks where you want to be present is a critical step. How should the different platforms be used? How can you generate multimedia content? In what form? Life On Mars is here to answer these questions.
Here is what happens in 60 seconds on the web :
(Source – Blog DBTH)
Platforms are in constant evolution, as is the content they contain. Today, content is provided by the public as well as the artist. Each social network has its own communication style and content typology. Building a social media presence that will capture the attention of your target audience requires time and creativity. That's why Life On Mars is here to help you define your strategy for generating unique, compelling content.
To learn more about our services and rates, get in touch using the form in the contact section, or call 01.44.75.86.20.