The website, showcase of an artist or label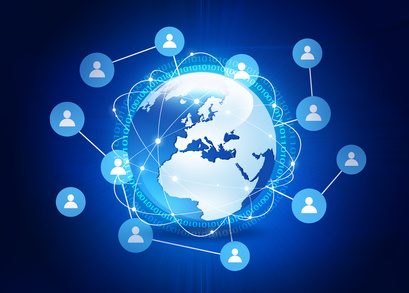 As an artist or label, your website is the first impression you present to your audience. It allows viewers to step into your universe and access the essentials of your communication: Your music, videos, concert dates and news.
Your website: An essential tool
"Presence on social media is essential, but it's not enough!" 
There is no question that social media is an indispensible part of your communication strategy; however, you need to go a step further. A good website must connect and centralize all your social networks (Facebook, Twitter, YouTube, Soundcloud), and allow you to collect email addresses from visitors to your site.
Your website can also act as an online shop, giving you a platform to sell your merchandise (T-shirts, posters, recordings), which currently accounts for 30% of the revenue of the professional artist.
Finally, your website provides information to industry professionals such as media, promoters, and record labels, and allows these industry players to access your technical and promotional tools (technical sheets, live playlists, press kit).
"Since 2014, more Internet users connect on mobile than desktop devices. "
In 2014, 61% of the French population owned a mobile phone, versus 54% in 2013 (Source: Deloitte), representing an increase of 7% in just one year. Tablets saw an even greater growth trend during this period, from 30% to 46%. Each day, an estimated 20 billion webpages are accessed worldwide via mobile, of which 90% via Google, and 4 billion videos are viewed on YouTube. Mobile web traffic accounts for more than 50% of total traffic.
Conscious of the considerable stakes of mobility, we create 100% responsive internet sites (adapted for smartphones and tablets) for our clients, with easy-to-manage back ends that allow our clients to best pilot their online activities. Our knowledge of referencing and optimization strategies will help you position your website for better differentiation from your competitors.
"Mobile traffic doubles every year"
Your everyday advantages :
Professional presentation of your work
A 100% responsive website (adapted for smartphones and tablets)
Centralize your content and optimize your web traffic
Sell your work directly to your fans
Attract new fans
Take control of your online presence with an adaptive, easy-to-administer site
To learn more about our services and rates, get in touch via the form in the contact section, or call us at 01.44.75.86.20.