Finding giggs, the key to success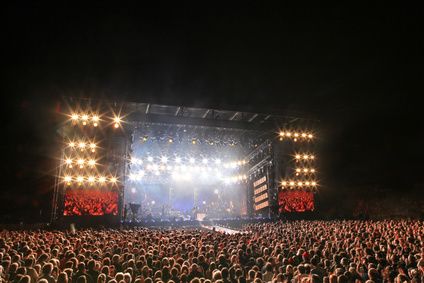 Many artists believe that success comes from nowhere and don't realize all the steps that they have to cross in order to meet their audience. Finding giggs aka the booking is a crucial step in your project development. Identifying the good places, event managers, festivals (…) and get booked is inescapable and you better get ready !!!
Master every aspects of your booking
Getting booked isthe pet peeve of all the novice groups. Difficult to obtain so much the competition is rough and so little known the methodology is. Know how to build his argument, prepare its elements of communication and calculate the cost of a show are just as much of fundamental elements if you wish to develop your project. So you can mobilize and develop loyalty of your fans.
For the groups, the organization of a tour asks for experience and professionalism and obliges the parties concerned to meet scrupulously their commitments: Preparation, Schedules, Duration of the concert. The control of these constraints allows to convey a serious and reliable image that will permit you to last in your career.
However before imagining itself on top of the board in every corner of the globe, it is necessary to be strategic and pragmatic. To prepare its Press kit (EPK), to target places, to to contact and to call back as many time as it will be necessary the bookers, to to negotiate your income for every giggs and to to organize a daily follow-up are essential cogs if you wish to obtain a convincing result.
Find more giggs with Life on Mars
This is why Life On Mars Production accompanies you by preparing all the necessary elements to find many giggs, and plans your tour by selecting the places which will make you play. Our team helps you in each of the key stages of your planning of tour, from the small local bar to the the big regional stages.
If you need more informations about our services (US only), feel free to call us on 510 990 66 83 or to contact us by mail.
See you soon on stage !!!
Charles